Please Help FM A Better Chance
Please Help FM A Better Chance
Please Help FM A Better Chance
Resident Advisor Position at FM A Better Chance
Background:
Available: 2022-2023 Academic Year
A Better Chance is the oldest and only national non-profit organization of its kind changing the life trajectory
for academically talented youth of color via access to rigorous and prestigious educational opportunities for
students. The Fayetteville-Manlius A Better Chance program selects female scholars usually as 9th graders to attend FM high school for 4 years. The scholars live in a house with a Resident Director(RD)and
Resident Advisor(s)(RA).The RA has a private apartment on the floor with the scholars. The RA is supervised and reports to the RD. This position can be held with daytime employment or while attending graduate school.
Resident Advisor Responsibilities:
● Supervise evening study hours (Monday-Thursday, typically a RA is responsible for 2 evenings)
● Help create a safe, respectful, collaborative and supportive family environment in the house.
● Share responsibility with the RD for supervising household duties, transportation of scholars and planning enrichment activities.
● Drive scholars to local places, as needed when appropriate and reasonable.
● Weekday nightly/overnight duty participation.
● RA must be available approximately 13 weekends per academic year(Sept-June)for weekend staff coverage at the house.
● Attend family style dinners with scholars and other staff.
● Participate in house and staff meetings, orientation and designated Program events.
● Assist the scholars in establishing and accomplishing personal goals consistent with the program goals.
● Work closely with the RD to build and maintain a partnership that will ensure an optimal environment in the house.
Benefits:
The opportunity to make a difference in the lives of minority teens.
Room, board and stipend starting at $150 per month and $50 gas stipend, paid monthly during the FM high school academic year when scholars are in residence.
Room accommodations during the summer months open to negotiation.
Qualifications:
● BS/BA degree is required.
● Single, female required.
● Applicant should demonstrate knowledge in core high school subjects to support scholars in their academic pursuits.
● Some experience leading or working with teenagers is required.
● Previous experience with minority teenagers is preferred.
● Must be able to have scheduling flexibility in case of emergency coverage.
● Experience as a Resident Assistant in a college dorm is a significant plus.
● Excellent communication skills and working as a team is required.
● Position requires a car and current driver's license.
● Applicant if offered position must be willing to submit to background check clearance prior to start of employment.
For more information:
Contact: njdurkin1@gmail.com
View National website: abetterchance.org
Applicants should submit cover letter and resume to:
Njdurkin1@gmail.com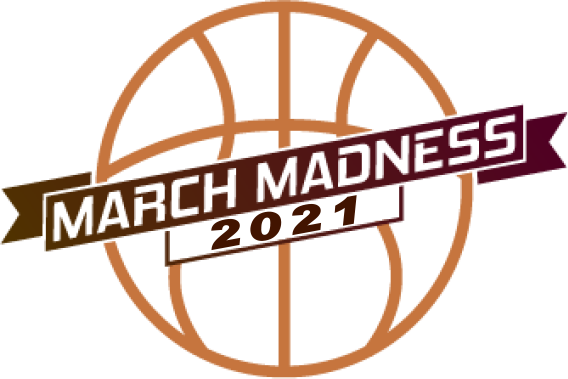 The following businesses have participated in the past:
Anaren
M&T Bank
Express Computer
Plowz and Mowz
Porter Nordby and Howe
Sugarman Law Firm
TH Kinsella Inc
Lockheed Martin Federated Fund
Haynor Hoyt
Paola Kay
MARCH MADNESS 2021 (Read More)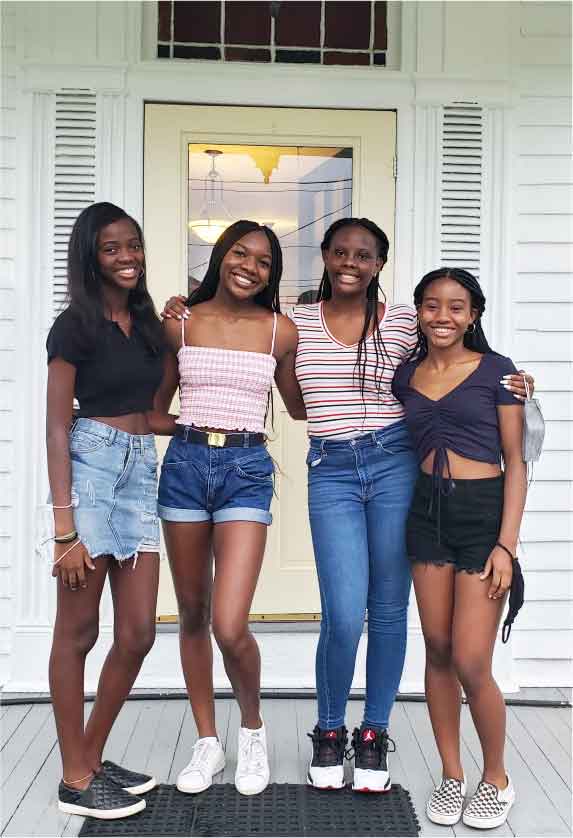 As March Madness approaches, Fayetteville Manlius A Better Chance (FMABC) is hosting a challenge of its own. We are looking for local companies to join our support team!
Who we are and what we do:
The mission of FMABC is simple. Education is empowerment. We provide academically talented and motivated young women of color from underserved urban areas a chance to overcome obstacles and enhance their potential for achievement through a challenging educational experience and a supportive residential
environment.
Scholars apply to this game-changing program in the hope of securing a better future. Over the program's 48 years in Manlius, we have seen young women change the course of their lives. They have broken down racial barriers and socioeconomic stereotypes and discovered that their lives have opportunities never thought possible. They attend college, pursue careers, become successful members of society and thereby lead the way for others to follow.
How we do it:
During their four years here, FMABC scholars live in the program residence. The program provides all living expenses, supervision and all aspects of college preparatory academic support for the 10 months of the school year. We function much like a boarding school, minus the tuition. Scholars receive numerous personal, social and cultural enrichment opportunities. Each scholar is supported by staff, board members, an academic advisor and two local host families, as well as counselors and teachers at FM High School.
How does FMABC contribute to the local community?
The scholars are leaders among their peers. As Katherine Gross, FM History Teacher, said, "In the classroom, I always value the fresh perspective that ABC scholars bring to our discussions. ABC students bring attention to the value of diversity, as well as give voice to the difficulties encountered in other communities and cultures." Ben Clardy, FM English teacher added, "I remember each (scholar) as an example of what is the best in a student: willingness to learn, willingness to share and the ability to adapt to a new place."
What are FMABC alumnae doing today?
After attending such colleges and universities as Cornell, Wesleyan, Amherst, Colgate, Notre Dame, Mount Holyoke, Villanova, Boston College, Wellesley, Emory, Syracuse University, and the University of Rochester, our almost 100 alumnae hold professional positions as teachers, doctors, engineers, social workers, and businesswomen. "The experience transformed my life as it launched my educational legacy," said Dr. Tammy Rosado ('84). Dr. Annette Miles('85) said, "I can honestly say that I would not be where I am today without the assistance of the caring people who reached out to me years ago in Manlius, NY."
How you and your business can help:
Although FMABC is a member program of national ABC, we are financially independent. Our board members are
all volunteers. Our annual budget of $100,000 is met by contributions from individuals, corporations, businesses,
foundations, and local churches. It costs $16,000 per scholar per year to achieve our mission.
Thank you for considering joining our team and pledging to support our scholars so we can continue to provide these young women A Better Chance! Your sponsorship will be recognized in our community newsletter, FMABC events, our website and Facebook page. For more information, visit us at: www.fmabetterchance.org.
Suggested giving:
Sweet 16 – $1600
Elite 8 – $3200
Final 4 – $4800
Championship – $6400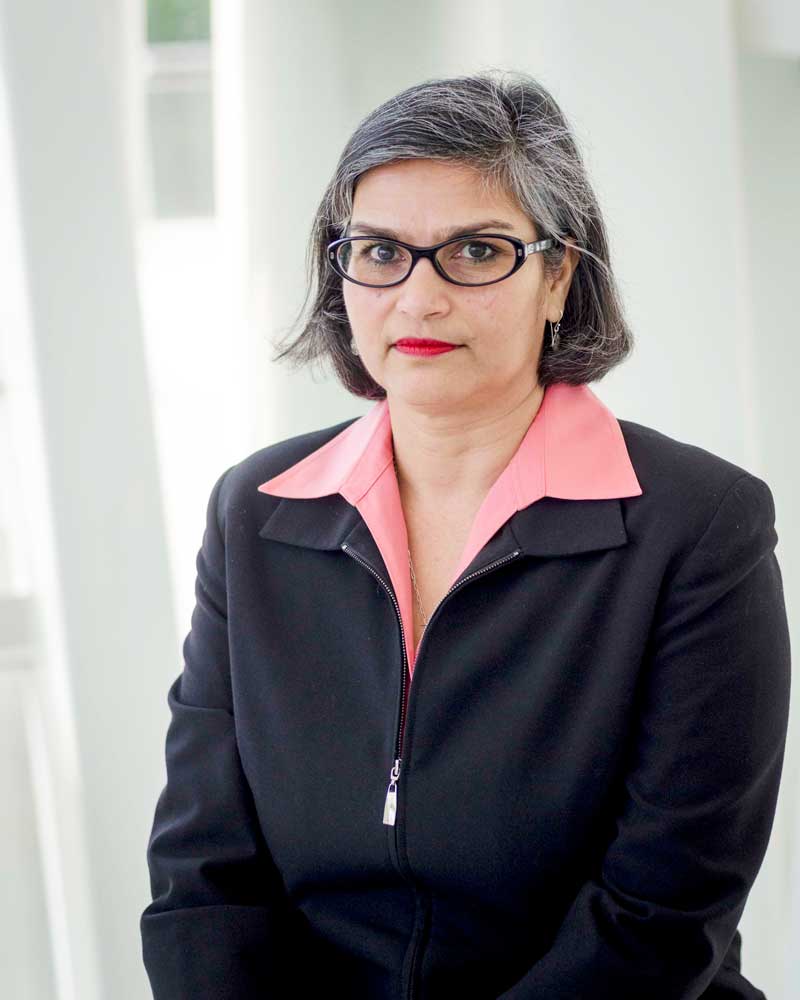 Indu Bala Ahluwalia
This 1980 graduate of FM High school is being recognized in the FM Hall of Distinction this year.
New York City High Performing Students of Color Enter Pipeline to Prestigious Schools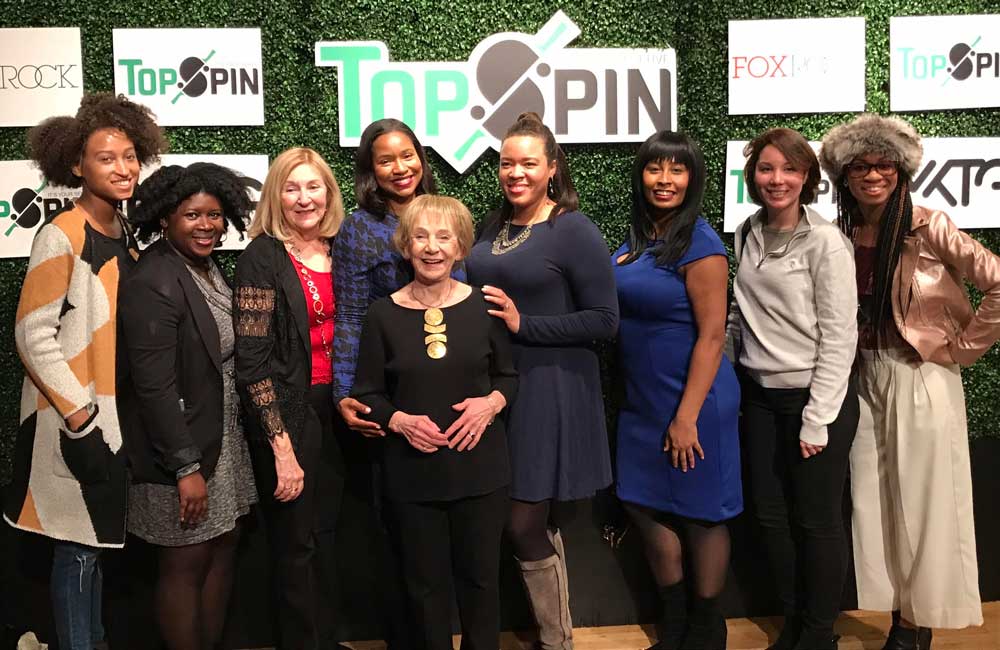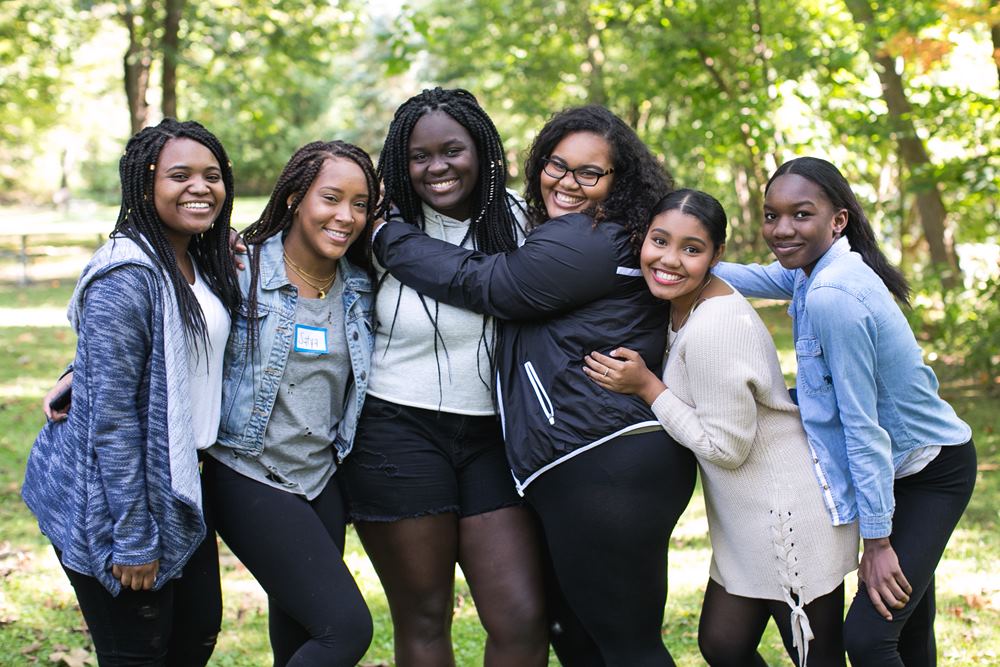 2017-18 FMABC Scholars at the Welcome Back picnic – More Images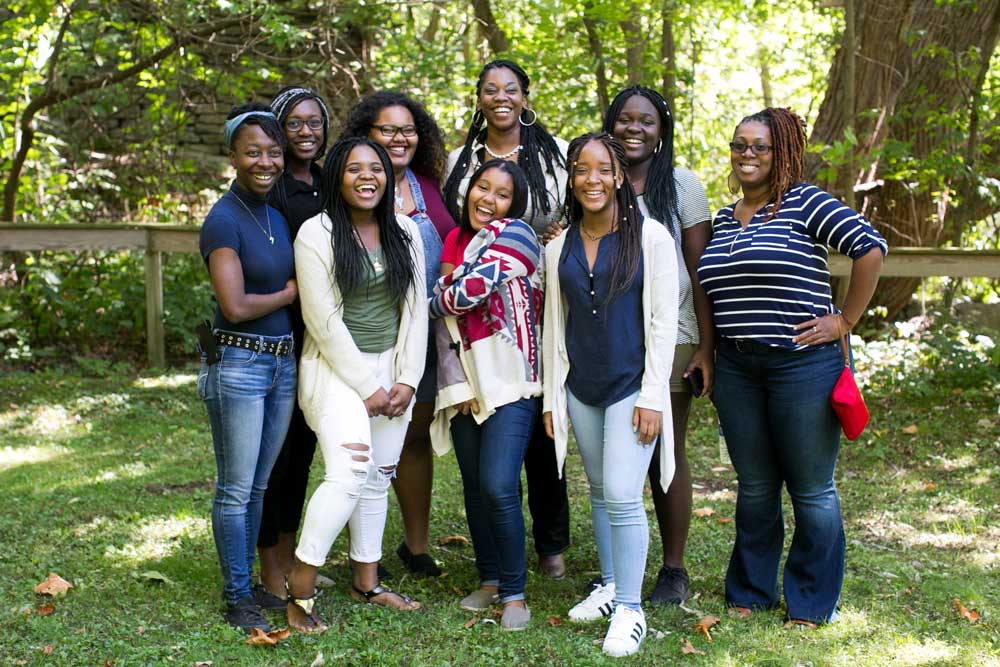 2016-17 School Year Scholars and Staff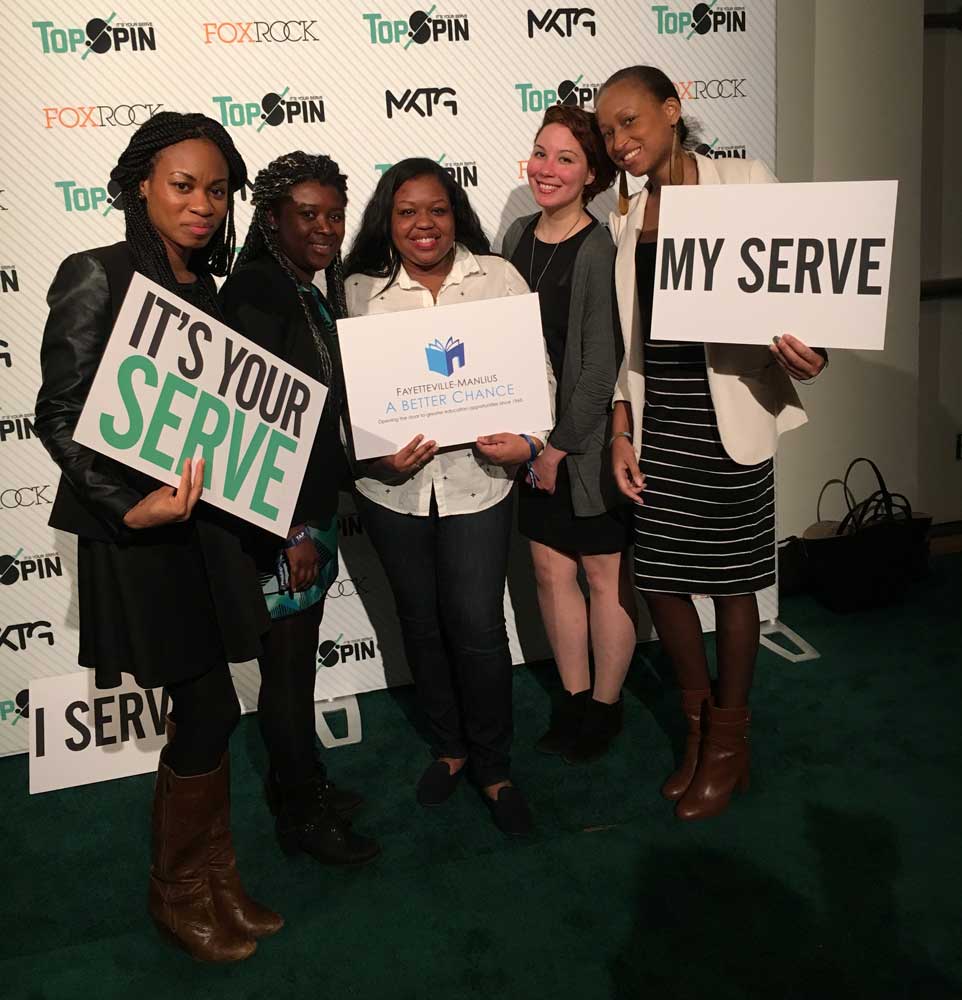 FMABC alums enjoy night of fun at NYC fundraiser TopSpin 2015. From Left to right, Victoria Allsion, MIldres Flores, Amanda Chichester, Dorisol Inoa, Jessica Reid
Welcome to Fayetteville Manlius A Better Chance!
The Fayetteville-Manlius A Better Chance Program ( F-M ABC) is affiliated with A Better Chance, a national, non-profit, academic talent search organization with the mission to increase the number of well-educated young people of color ready to assume positions of responsibility and leadership.
Our scholars are offered the chance to learn in an exceptional educational program, to participate in extra-curricular activities including, but not limited to, the arts, athletics, clubs, and community service, and to develop confidence and independence as they prepare for college and a successful future as active, effective contributors to society, all while living in a family-like environment, supported by their parents, staff, board members, teachers and host families. Our program is located in a 200 year old house in the center of Manlius, NY.
The Fayetteville-Manlius community is enriched by the talent, energy and diversity of our exceptional scholars.
---
Use this button to visit our Facebook page and keep updated on all the current news. Reconnect with fellow scholars, staff and board members and browse all the photos. We look forward to seeing you there!

---
In the News:
Current Resident Director, La Rae Martin-Coore, was recently featured in the Oswego Alumni Magazine. Read the full article, "College Prep Starts with ABC" here.
Natasha Haynes-Smith, A former Fayetteville-Manlius A Better Chance Scholar, has just been recognized by the University of Wisconsin Alumni Association as one of their Forward under 40 honorees for 2013. Check out the full article here.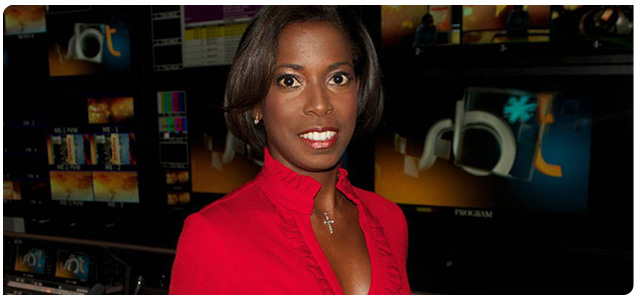 Photo from Wisconsin Alumni Association
Check out this article in The Eagle about Resident Director La Rae Martin-Coore! Find the article here. (Photo: Ned Campbell, The Eagle)