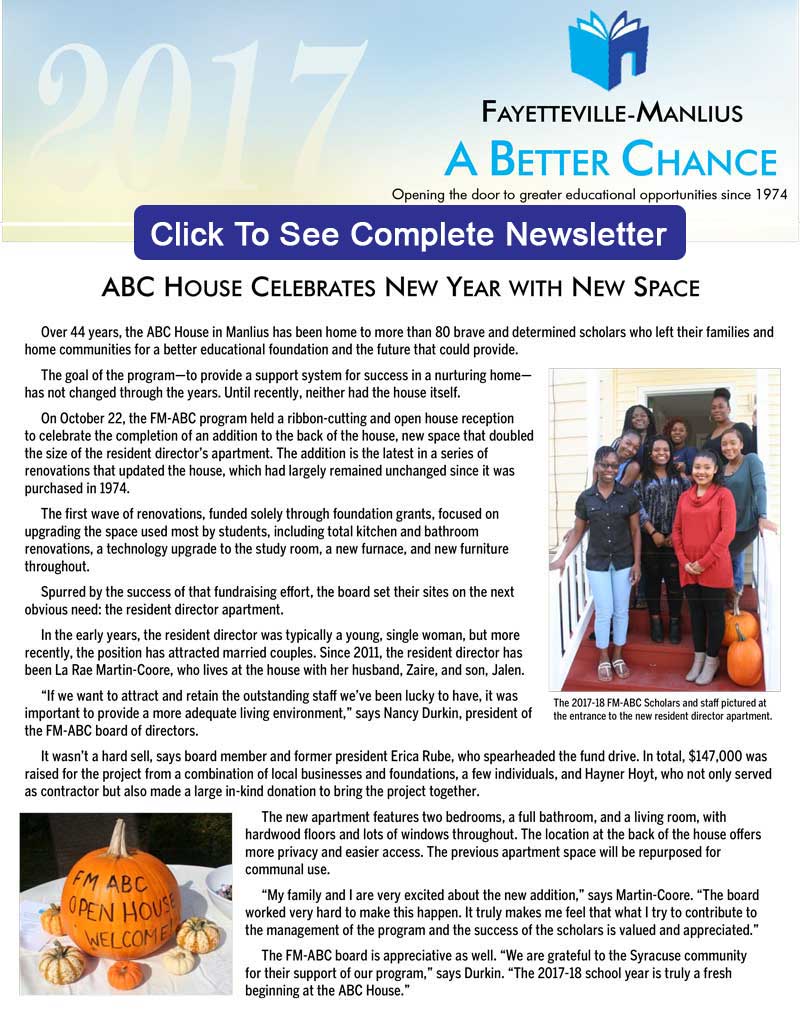 This is TopSpin
Go to TopSpinCharity.org to get involved.
Welcome to Fayetteville Manlius A Better Chance!
The Fayetteville-Manlius A Better Chance Program ( F-M ABC) is affiliated with A Better Chance, a national, non-profit, academic talent search organization with the mission to increase the number of well-educated young people of color ready to assume positions of responsibility and leadership.
Our scholars are offered the chance to learn in an exceptional educational program, to participate in extra-curricular activities including, but not limited to, the arts, athletics, clubs, and community service, and to develop confidence and independence as they prepare for college and a successful future as active, effective contributors to society, all while living in a family-like environment, supported by their parents, staff, board members, teachers and host families. Our program is located in a 200 year old house in the center of Manlius, NY.
The Fayetteville-Manlius community is enriched by the talent, energy and diversity of our exceptional scholars.
---
Use this button to visit our Facebook page and keep updated on all the current news. Reconnect with fellow scholars, staff and board members and browse all the photos. We look forward to seeing you there!

---
In the News:
Current Resident Director, La Rae Martin-Coore, was recently featured in the Oswego Alumni Magazine. Read the full article, "College Prep Starts with ABC" here.
Natasha Haynes-Smith, A former Fayetteville-Manlius A Better Chance Scholar, has just been recognized by the University of Wisconsin Alumni Association as one of their Forward under 40 honorees for 2013. Check out the full article here.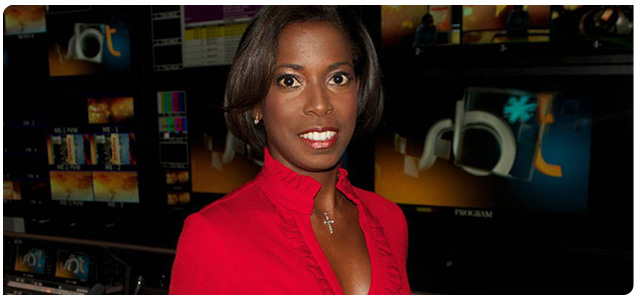 Photo from Wisconsin Alumni Association
Check out this article in The Eagle about Resident Director La Rae Martin-Coore! Find the article here. (Photo: Ned Campbell, The Eagle)
Our latest Newsletter has just been published, check it out!